Lord & Taylor is offering the newest Clinique bonus now through December 24 at participating stores with a $30 purchase. This is a great time for you last minute shoppers to get something for moms, sisters or friends.
Clinique continues to surprise me, one of the new items they have is the new bottom lash mascara ($10). What a great idea! I can't believe nobody has come up with this before.
It has a very tiny brush just for bottom lashes and is more smudge resistant. Check out the video below for more details:
The other item I need is the Repairwear Intensive Lip Treatment ($27). This is great moisturization for winter lips!
With your bonus, you get:
Exclusive Train Case + Mini Bag
Color Surge Eye Shadow Duo + Blush Compact in your choice of Plums or Nudes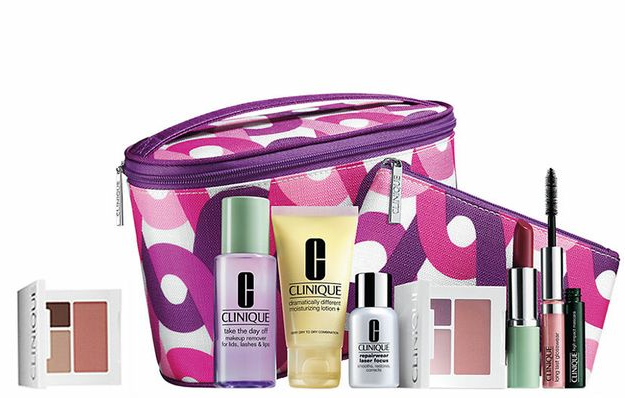 Also, if you spend $75, you'll get a full size of one of the below:
What will you buy to get the bonus?
Click here to read about more of my Clinique favorites.