If you missed the recent Clinique bonus at Macy's never fear – there is a three-day only bonus gift happening online at Clinique.com for a minimum $25 purchase. For my $25 minimum I plan to get the Acne Solutions Spot Healing Gel ($17) and the Sugar Cane All About Shadow ($15):
With your bonus, you get:
If you make a $50 purchase you will also receive a Quickliner for Eyes Intense mini in Intense Charcoal.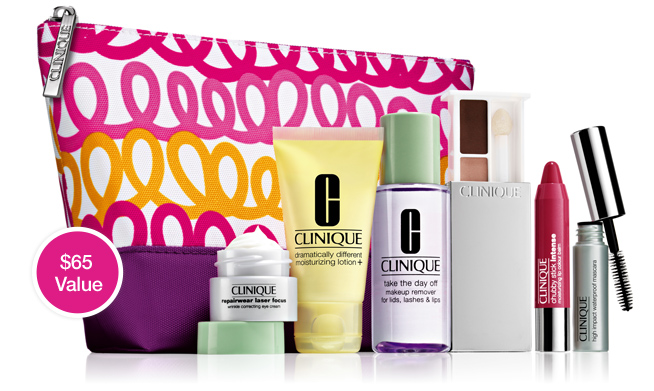 What will you buy to get the bonus?
Click here to read about more of my Clinique favorites and don't forget to make an appointment at your nearest Lord & Taylor for the Eye for Colour event through November 3rd.